Nantucket, Martha's Vineyard, and Maine Wedding Photographer
P
eter's photography style is natural, un-posed and photo-journalistic. He took up wedding photography after years of photographing landscapes across the country on film. Since then, Peter has grown the business to take on over 30 weddings a year.
Here are some tidbits about me:
– My family is everything to me
– My baby grand piano was passed down from my grand-mother to my father, then me
– Sunday mornings you'll find my nose in a book at the local diner enjoying time alone
– I'm a perfectionist, just like Katie
See a gallery of Peter's work below.
Peter takes on 20 weddings each season as a primary photographer. Check out Katie's profile too.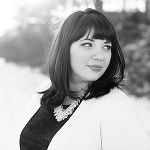 About Katie